---
---
Welcome to the Mile High Blues Society

MHBS Mission Statement:
To nurture appreciation for blues music through blues performances, youth blues education, as well as sponsoring local and international blues challenge competitions.
 
Mile High Blues Society is a 501(c)(3) non-profit organization. You donations are tax deductible, per the IRS rules. 
---
Mile High Blues Society Board of Directors 2021
MHBS Elected Board
Mark "Doc" Brown - President 
Jim "Doc" Seely - Vice President 
Steve Crower - Secretary
George Williams - Treasurer
MHBS Appointed Board 
Karen Betstadt
Jake Bergstrom
Julie Cummings
Rick Davis
Mark (Mad Dog) Friedman
Carla Jordan
Michelle Maxwell
The International Blues Challenge in Memphis has been rescheduled for
May 6-9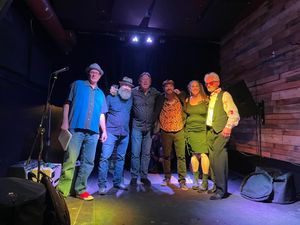 DUE TO CONCERNS OVER COVID, THE BENEFIT CONCERT FOR THE BOULDER CO WILDFIRE FUND HAS BEEN POSTPONED TO A LATER DATE
Jim Seely
VP MHBS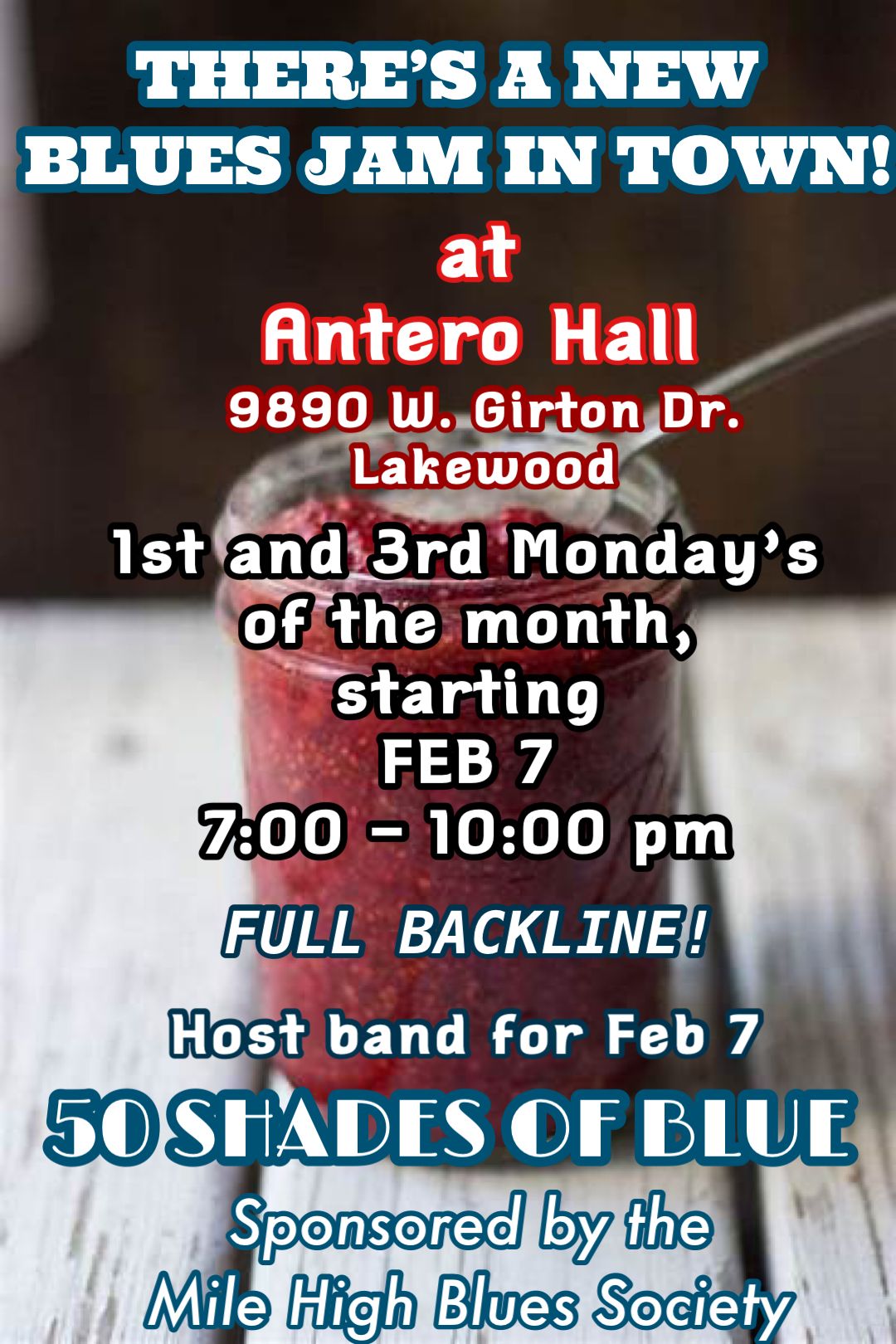 Attention Blues fans and blues Bands!
There is a terrific new venue in Johnstown that is having a Wednesday Blues night.   They are looking to book blues acts for 2022.    Great club, good vibe, killer cocktails.   
The Immortal Rock Bar, 1N Parish St, Johnstown.    
For booking contact Dallas Williams at:  dallas@theimmortalbar.com

RECKLESS AND BLUE HAVE JUST RELEASED THEIR FIRST ALBUMN!
A release party/concert is planned for mid December.   For more information sign up at recklessandblue.net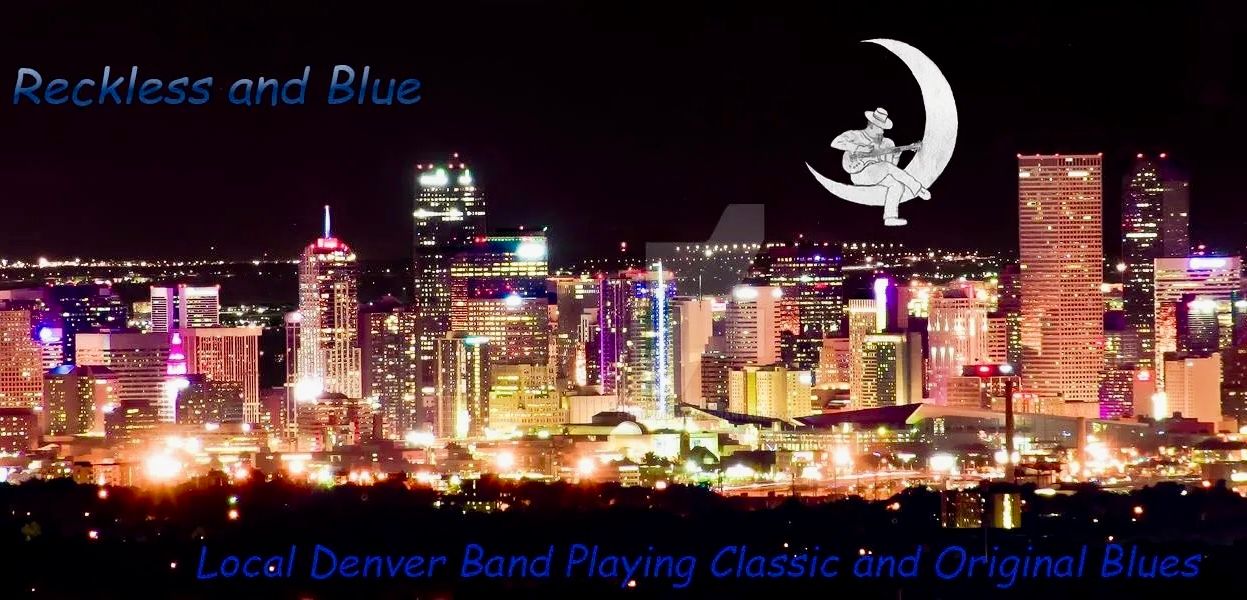 https://recklessandblue.net/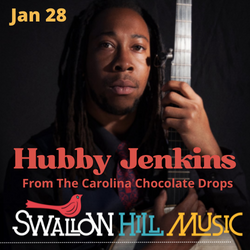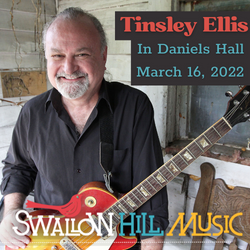 Link to Tinsley Ellis: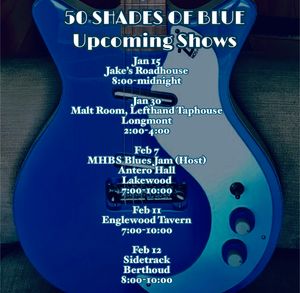 ---
---

The Corner, 640 Main Street, Louisville, CO 303-997-9548
events@tiltcolorado.com
www.TiltColorado.com
www.TheLouisvilleUnderground.com
Introducing Blues Underground
A Message from the President
Summer doldrums – not here! 
Slow season – not for us! 
 
While the summer months are often a time to slow down and kick back, that certainly isn't the case at The Blues Foundation. We are busier than ever.

Our doors are open and company is coming!  We've turned on the lights, turned up the speakers, and put out the welcome mat to welcome both die-hard blues fans and casual visitors to the Blues Hall of Fame. We are thrilled to show off our new acquisitions, including Matt "Guitar" Murphy's gold guitar and Billy Branch's hand-painted performance jacket, as more and more visitors make the Blues Hall of Fame their destination.

2022 is fast approaching and we are in count-down mode as we prepare for both the International Blues Challenge and the Blues Music Awards. Mark your calendars for January 18 – 22 and pack your bags for Memphis to be part of the 37th IBC, the world's largest blues competition. We will meet you on Beale Street.

It seems that we just announced the 2021 Blues Music Awards winners and we are already accepting submissions for the 43rd Blues Music Awards. The party is scheduled for May 5, 2022, and we are eager to greet you in person with hugs and handshakes.

The blues never stops and neither does The Blues Foundation. We are proud to work on behalf of all of our members, partners, and sponsors to make sure the music we love continues to thrive.


Sincerely,
Patty Wilson Aden
President
THE MILE HIGH BLUES SOCIETY  MAILING ADDRESS
Mile High Blues Society
P. O. Box 12464
Denver, Colorado 80212-2464


THE BLUES STORE IS OPEN - MHBS T-SHIRTS ARE HERE
The Mile High Blues Society Store is Open for Business! You can order one of our very cool, high quality MHBS T-shirts. Prompt shipment via USPS Priority Mail. Show your colors; visit the store 
HERE
.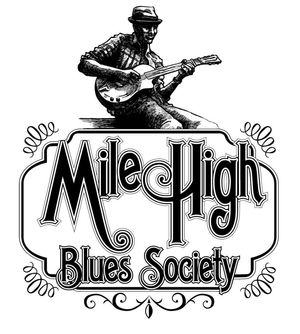 SIGN UP NOW!  SUPPORT LIVE LOCAL BLUES
Membership has its benefits!  You will receive the "Blues Insider" newsletter, with news and reviews.  Members get a discount on tickets to shows and invitations to members-only events presented by The Mile High Blues Society, among other perks.  As a MHBS member you will be a strong supporter and advocate for local blues.  

Membership starts at only $15,  Please 
click here to get started.

REACH OUT TO THE DENVER BLUES COMMUNITY!
Do you want to promote your business or event to the Denver blues scene? You can place display ads in The Blues Insider newsletter and here on the MHBS website for as little as $20 per month for active MHBS members. Reach thousands of devoted local blues fans. Contact us at ads@milehighbluessociety.com to get started.