Welcome to the Mile High Blues Society

MHBS Mission Statement:
To nurture appreciation for blues music through blues performances, youth blues education, as well as sponsoring local and international blues challenge competitions.
 
Mile High Blues Society is a 501(c)(3) non-profit organization. Your donations are tax deductible, per the IRS rules. 
---
Mile High Blues Society Board of Directors 2023
MHBS Elected Board
Mark "Doc" Brown - President 
Jim "Doc" Seely - Vice President 
Steve Crower - Secretary
George Williams - Treasurer
MHBS Appointed Board 
Jake Bergstrom
Tim Hanna
 Congratulations to the WINNERS of the 2023 MHBS IBC Competition!
EDDY'S BLUES ZEPHYR (Solo/duo)
and
THREE SHOTS (Band)
Also congratulations to the Runner's Up!
BJ Estares (Solo/duo)
and
50 Shades of Blue (Band )
Many thanks to NISSI'S and all organizers, volunteers and blues fans that all showed up for a great day of blues.
ALL  the acts brought their "A" game!
Thank you for participating in this awesome event!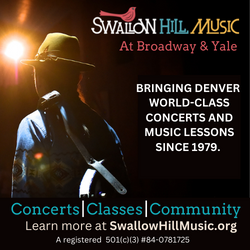 ---