Welcome to the Mile High Blues Society

MHBS Mission Statement:
To nurture appreciation for blues music through blues performances, youth blues education, as well as sponsoring local and international blues challenge competitions.
 
Mile High Blues Society is a 501(c)(3) non-profit organization. Your donations are tax deductible, per the IRS rules. 
Announcing the MHBS "Road to Memphis"
BAND CHALLENGE!
SUNDAY October 29th, 2 pm to 6 PM
Odde's Music Grill
9975 Wadsworth Pkwy N2, Westminster
This year's acts include:
Reckless and Blue
The Mike Maurer Band
50 Shades of Blue
We will be having an ALL STAR BLUES JAM after the Challenge!
Come out and hear some awesome live music and support the blues!
Ticket prices are $15 advance online
$20 at the door, $12 for MHBS members
ALL PROCEEDS WILL GO TO THE WINNING ACTS!
ADVANCE TICKETS MAY BE PURCHASED HERE
http://mile-high-blues-society.ticketleap.com/mhbs-blues-challenge/
⭐⭐ We have a silent auction! ⭐⭐
All items have been donated and ALL proceeds will go to the winners of the MHBS IBC Challenge!  
There will be 16 silent auction items.

A wine basket- Bottles of amazing wine
2 Hot Wheels baskets
2 BBQ Baskets
4 Sterling Silver necklaces
1 Garden basket
1 Watercolor and Acrylic Painting
Piano Tuning
Gift certificate to the Rusty Bucket

AND MUCH MORE…..
---
Mile High Blues Society Board of Directors 2023
MHBS Elected Board
Mark "Doc" Brown - President 
Steve Crower - Secretary
George Williams - Treasurer
MHBS Appointed Board 
Jake Bergstrom
Tim Hanna
Hello from the Mile High Blues Society!
We just held our first IBC competition of the year on October 1, 2023 and are sending Mad Dog Duo to Memphis in January of 2024 for the Single/Duo part of the competition! A hearty congratulations to the Mad Dog Duo for a great performance!  We have one more competition for the band division coming up on October 29th and we are asking for your help.
One of the missions of the MHBS is to help with the costs of the travel and other expenses to get to Memphis, for the competitors that win the local division of the IBC challenge.
We are looking for a minimum of 10 baskets for a silent auction on the 29th. They can be just about anything! For example, A Dog or Cat treat basket, coffee basket, whiskey or wine basket, kids baskets, and more.   If you are willing to put one together, just think about what YOU would like to bid on.  
Shaunda Fry will be at the Rusty Bucket each Wednesday Jam right up to the next competition to pick up any donations. You can also call her and plan for pick up near you, 310-889-8935.
We have a little over three weeks until our final competition and look forward to your help.
Donation receipts will be provided upon pick up.

Thank you,
The Board of MHBS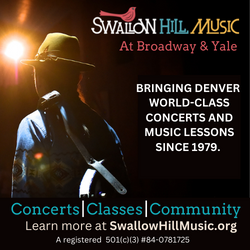 ---